Full Service Production & Crew:
FastLights can crew any and all positions for your production, no matter your budget. From early stage apprentices to professional level, we have film crew ready to work, often as "local hire", throughout New England. Our teams have great attitudes, love the business, are very flexible and can roll with the punches. Our crew database is deep and we are happy to recommend the best of our field tested troops, all of which we know you can count on! Here are some of the film crew positions we can easily fill…
Director of Photography

Highly experienced cameramen that work closely with the director and manage the camera & lighting crews.

Camera Operators

1st and 2nd ACs. Trained operators proficient with all camera systems. Works under the DoP.

Gaffer

Head lighting technician. Manages best boy electric, company electrics, generator operator, etc.

Key Grip

Head of the grip department. Manages best boy grip, company grips, dolly grip, etc.

Grip & Electric

Setup and maintain lights, stands, and all other grip & electric equipment.

Audio Technicians

Highly skilled engineers and operators that manage multiple audio sources through a professional mixer to give you the best sound quality possible.

D.I.T. / Data Wrangler

Technicians to download, organize, backup and prepare all your media for post-production.

Still Photographer

Captures the behind the scenes of your production in still images for documentation, promotion, and marketing.

Teleprompter Operator

Setup and operate teleprompter so that text shows at the proper size and speed to allow talent to deliver their message.

Hair & Makeup Artists

Skilled professionals capable of preparing your talent with a variety of looks, styles, and effects.

Production Assistant

Capable of carrying out any task needed by production.

Drone Operator

Skilled operators to capture aerial footage using all makes and models of UAV camera drones.

Production Coordinator

Experienced professionals to keep your production on schedule, on budget, and on track so that you can execute your vision without issue.

Location Scout

Capable of providing and securing locations within your specification and budget.
Production Studio:
Need a studio space to shoot your next project? Our unique studio space offers 17,000 square feet inside a historic Roman Catholic church; with in-house gear and crew ready to fuel your production. Give us a call, we'll be happy to accommodate your next studio project.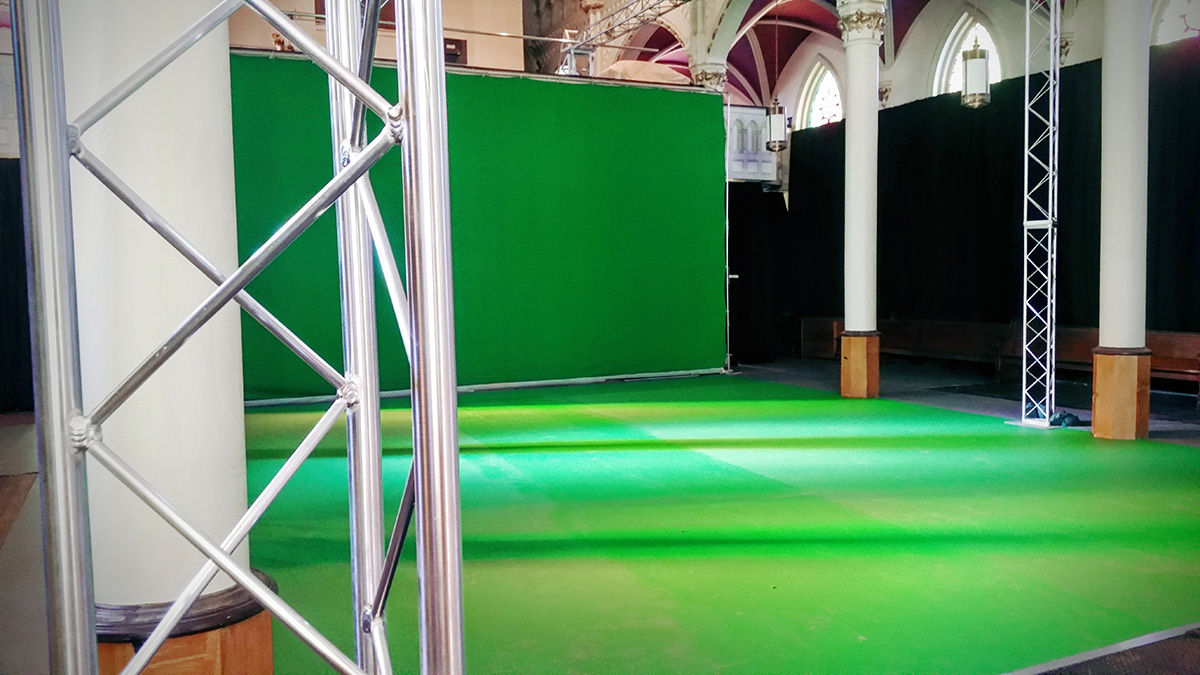 Our Clients:
---